BLUE ROCK SONGWRITERS
2021
FALL SONGWRITING WORKSHOPS honoring John Cook
The Blue Rock Foundation is pleased to announce four workshops for aspiring and professional songwriters for fall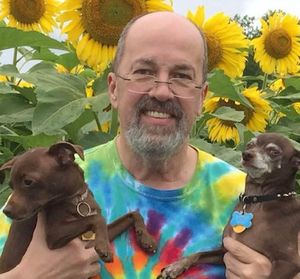 2021.  Our dear friend and avid supporter, John Cook, passed last year after a brave battle with cancer.  In his wake, there are dozens of artists that he supported spiritually and financially through the years.  John left a generous bequest to the Foundation to support a season of creative engagement.  His gift allows us to offer workshops at a reduced fee and to enhance to the honorarium of the artist/instructors.  Nothing thrilled John more than for songwriters to discover new depths of the creative life they love.   
Join us at Blue Rock Studio for an all-day dive into tools for unlocking your best kept songs.  We'll share a non-judgmental safe environment for exploring.  This is a perfect opportunity to bring your song to an acclaimed instructor with years of hands-on experience and a real desire to help you grow as a writer.
Workshops are $100.00 per person.  Each is limited to 10 participants.**  The day begins with a light breakfast together at 9:00 am.  Sessions last until 6:00 pm and lunch will be served. 
REGISTRATION:  send an email request to info@bluerocktexas.com and indicate which workshop(s) you would like to attend.  We will confirm 10 participants for each.    
Here are the dates and instructors—each a master of melody, lyric, and presentation.  
Willy Porter — Friday, October 29 
Jonathan Byrd — Friday, November 5 
Eliza Gilkyson — Wednesday, November 17 
Peter Mulvey — Friday,  December 3 
**By contract with the artists, participants must be fully vaccinated or show proof of a recent negative COVID test.
Equally accomplished as a guitarist, singer, and songwriter, Porter's songs reveal an inquisitive love for humanity and language.  His live shows are equal parts grit, soul, and muscle--wholly original.  He has toured in support of artists Tori Amos, Paul Simon, Jethro Tull, Sting, and Jeff Beck.
An American singer-songwriter based in Carrboro, NC, he is best known for his narrative tales of love, life, and death in America.  An intuitive instructor, The Chicago Tribune called Byrd "one of the top 50 songwriters of the past 50 years."
Eliza Gilkyson has discovered a natural bent for teaching over the course of her 50-year career in music. Among many awards, she's earned two Folk Music Grammy nominations, Songwriter of the Year at SXSW 2014, and Song of the year at the 2020 Folk Alliance International conference.
Nineteen records, an illustrated book, thousands of live performances, a TEDx talk, appearances on NPR, an annual autumn tour by bicycle… Mulvey never stops. He folds everything he encounters into his work: poetry, social justice, scientific literacy and a deeply abiding humanism.